Grasshopper
Metropolitan Museum , NY, NY Collection
35" long
manila, metal, synthetic fiber
1978
Metamorphosis I (4)
57" high
metal, manila, acrylic paint
1985
detail for exhibition poster and catalog
Metamorphosis I (1)
35" high
manila, metal, acrylic paint
1984
Metamorphosis I (3)
30" high
manila, papier mache, artificial silk, acrylic paint
1984
Metamorphosis I (5)
37" high
manila, linen, metal, fabric, acrylic paint
1986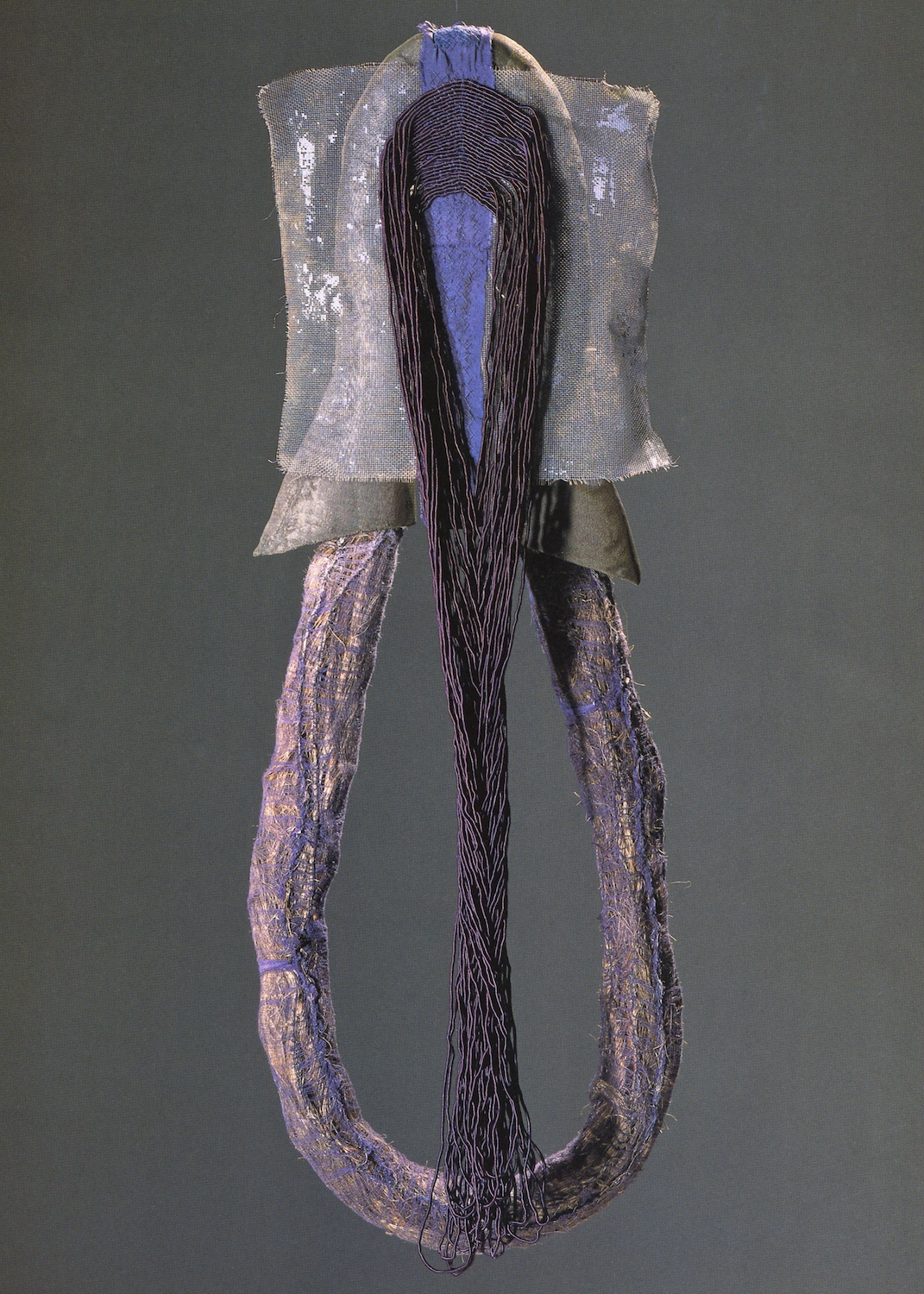 Metamorphosis II (1)
36" high
plaster, metal, silk, manila, acrylic paint
1985
Metamorphosis II (3)
LongHouse Reserve Collection
50" high
linen, lurex fabric, acrylic paint
1986
Metamorphosis II (4)
Foundation Toms-Pauli Collection
Lausanne, Switzerland
plaster, manila, acrylic paint
56" high
1987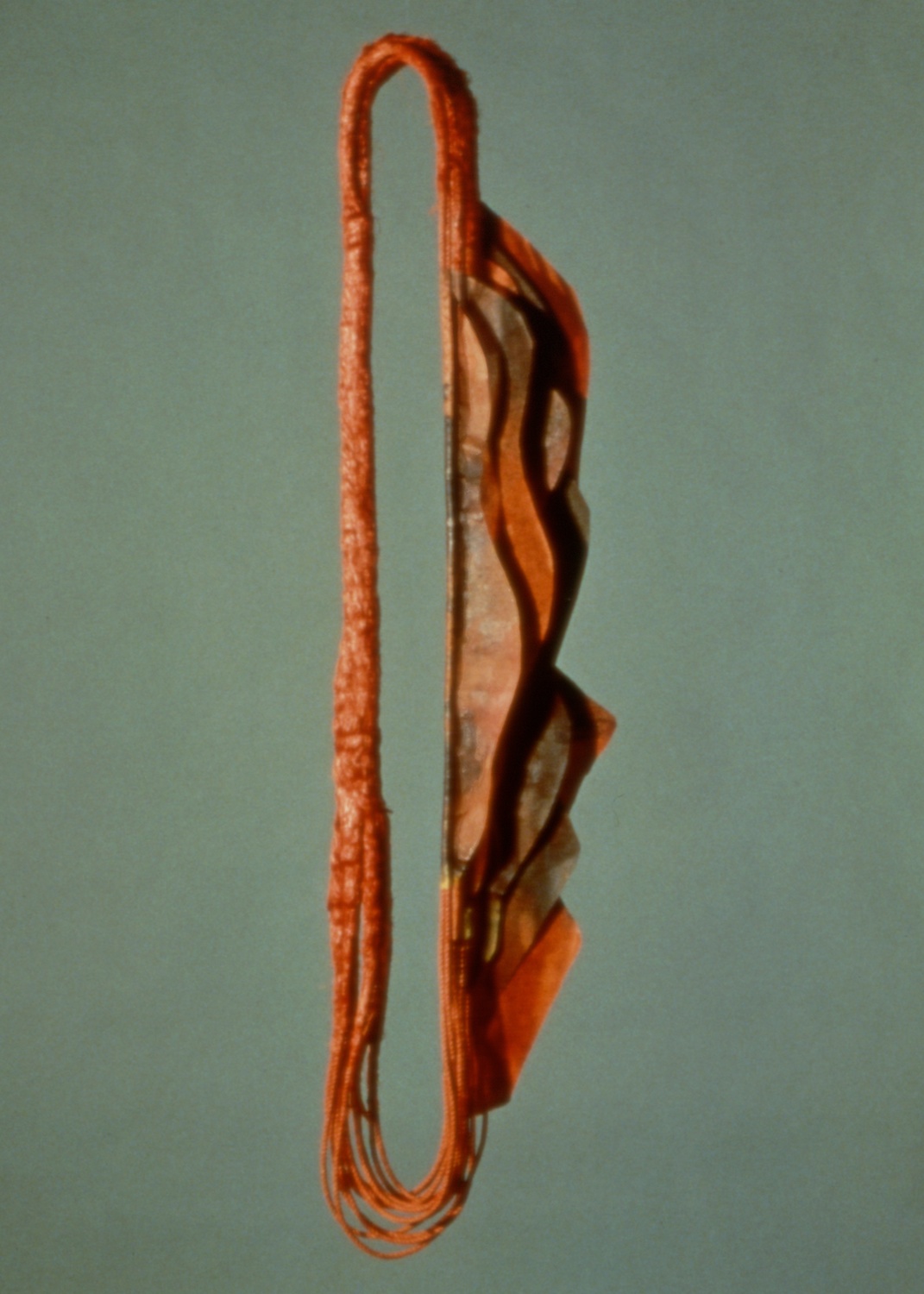 Metamorphosis II (6)
linen, manila, fabric, acrylic paint
58" high
1987
Metamorphosis III (1)
70" high
manila, acrylic paint
1986
Metamorphosis III (2)
P. Kaufmann Collection, New York, NY
72" high
manila, copper, acrylic paint
1986
Metamorphosis III (4)
69" high
linen, plant material, acrylic paint
1987
Metamorphosis IV (1)
82" high
Hermitage Museum, Saint Petersburg, Collection
dyed and painted manila, plaster, acrylic paint and medium
1987-1990
Metamorphosis IV (4)
84" high
dyed and painted manila, plaster, acrylic paint
1987-1990
Metamorphosis IV (2)
dyed and painted manila, fabric, plaster, acrylic paint
82" high
1987-1990
Metamorphosis IV (7)
72" high
manila, paper, plaster, acrylic paint
1987- 1990
Untitled Red
80" x 29" x 12"
dyed and painted manila rope
1991
Metamorphosis
These smaller, more intimate pieces were made between 1978 and 1986 in my studio in the south of Spain.
The forms were developed on the basis of a loop, experimenting with various available materials. When viewing them in sequence on a wall, Warren Seelig called them, "A Living Journal."
The first three Metamorphosis series were exhibited at the Musée d'Art et d'Histoire in Neuchatel, Switzerland in 1987.
After I completed the third series of Metamorphosis, I returned to a larger format and started to experiment with painting the rope, rather than dyeing it and adding plaster to achieve more three-dimensionality.